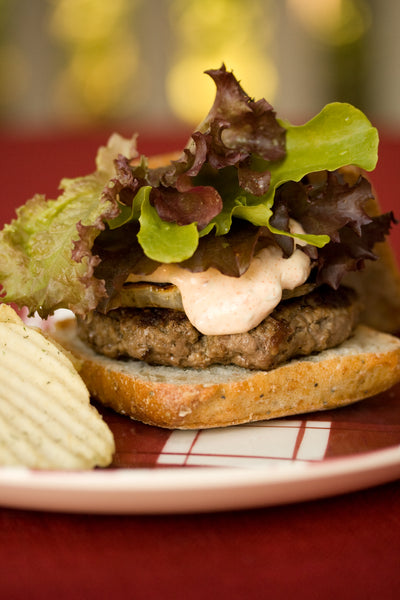 Happy Summer Kitchen Heroes!!
Get ready for some fun grilling recipes! 
It's burger season and we just can't resist offering up another stunner of a burger - this time with bison (but don't worry, if you don't have bison, ground beef will do excellently). 
One of our Kitchen Heroes is having a blast with this month's new Red Guitar Mexican Seasoning.